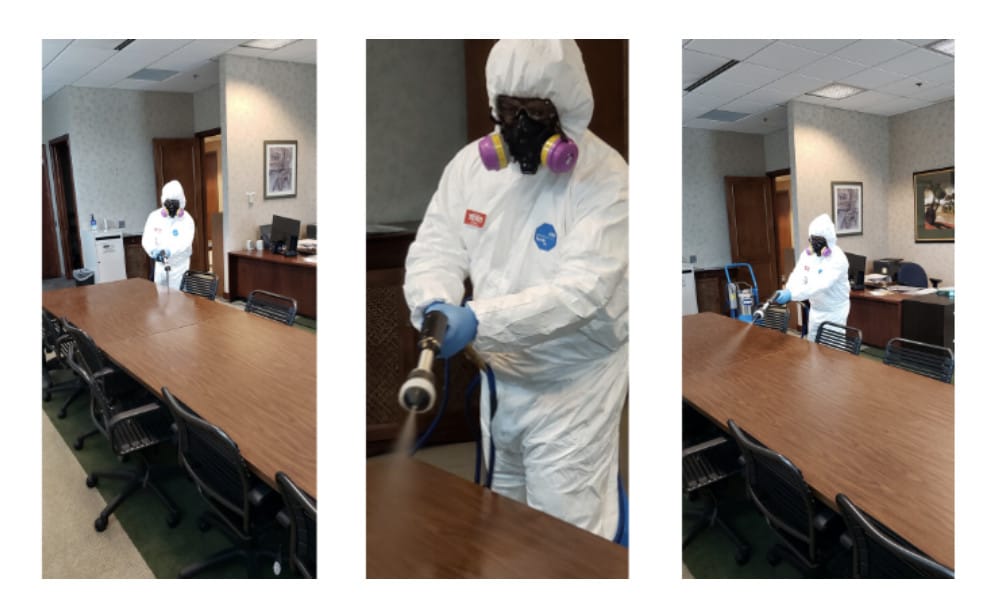 COVID Disinfection Services in Denver Keep Your Business Open
As the pandemic continues to cause business disruptions and facility closures throughout our area, we'd like to stress that our disinfection services can reduce the risk of spread. If someone in your facility is suspected or confirmed to have COVID-19, our emergency disinfection services can keep your space open while protecting your employees, guests and customers.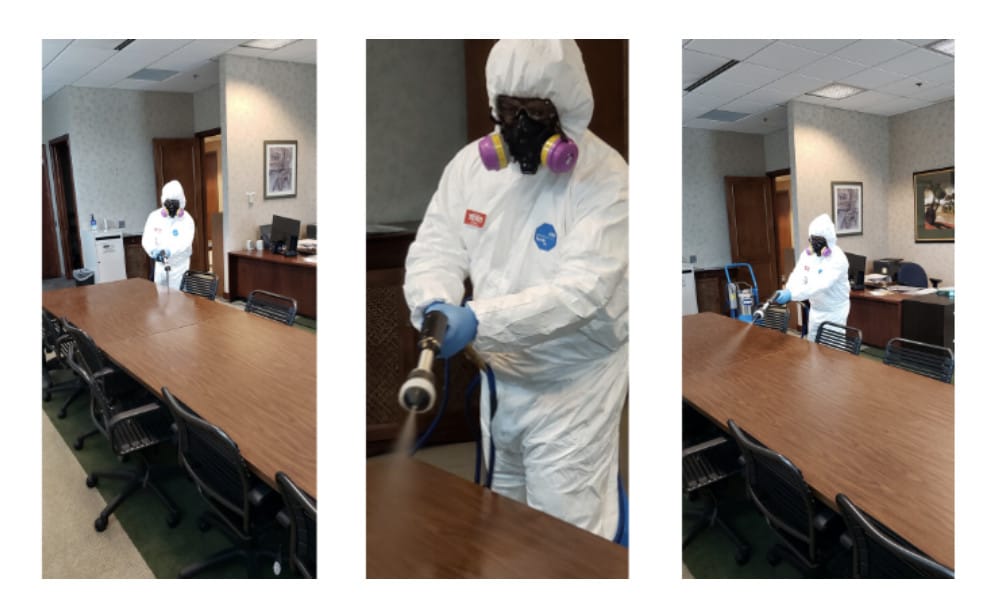 We close off the affected areas, increase air circulation and disinfect every inch of your facility beginning with frequently-touched surfaces and areas used by the infected person, including bathrooms, common areas and offices.
We clean dirty surfaces with soap or a detergent and water, then use EPA-registered and approved disinfectants that are proven to be effective against COVID-19. We also use appropriate solutions to clean soft surfaces like carpets, drapes and rugs. We may also launder these items if possible in accordance with the manufacturer's guidelines.
These professional disinfecting services are available for all types of commercial properties. If your staff, patrons or facility experience a suspected or confirmed case of COVID-19 or other illness, please call us 24 hours a day, 7 days a week at 303-744-8285 to schedule our services and keep your business protected.